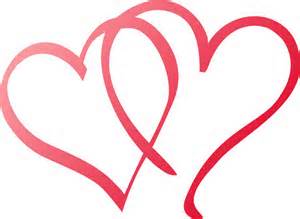 On this page we are collecting funds from our classmates for our new
UHS Class of 1980 Open Hearts fund. Why? So that those of us who are fortunate enough to care for and contribute to our classmates can do so. When one of our classmates needs extraordinary help, we will use this fund to help lift them up. When someone is in the hospital, we will send flowers. When someone has lost a child or spouse, we will make a donation. When someone is going through some tough times and it's brought to our attention, we will send a card letting them know we care!
This idea for a collection page came about recently when we were made aware of classmate Eddie Ransom being admitted to the hospital. Many classmates heard about this through Facebook and wanted to do something for Eddie. One of our classmates, Marie Mirynowski, offered to take up a collection, and then got together with 3 other classmates and delivered the flowers in person to Eddie, brightening his day! It was after this visit that Marie and classmate Kelli Riker came up with the UHS '80 Open Hearts concept. With this page being supported by us, we can all take part in helping each other in our times of need.
We do collect donations elsewhere on the site. The 35th ReUNION Donors page is primarily to fund the ReUnion and this web site. The UHS '80 Open Hearts donations are strictly for recognizing and helping our classmates in need.
If you'd like to contribute, please click on the "Donate" button below. And if you hear of anyone in need that you would like the class to reach out to, please click here or on the Contact Us tab on the left, so we can be made of aware of their situation and help them out.
Current Donations: $700.00
Donors

Platinum Level - $500+

Gold Level - $100-$499

Sue Ring
Kathy O'Connor
Ken Jenkins
Rich Gannon

Silver Level - $50-$99

Janine Falgares
Marie Mirynowski

Bronze Level - $1-$49

Lori Spivak
Debi DiRienzo
Lauren Sherr
Jennifer Anderson
Kelli Riker
Dan Becker
Press the "Donate" button below to make a contribution. You may fill in the amount of the donation during checkout. Donors who wish to remain anonymous may do so in the check out process. Please note that the Union High School Class of 1980 Reunion partnership is a non-profit organization, but not a registered 501c charity. Thus any donations might not qualify for U.S. Federal or state tax deductions.
This page is updated manually. Your contribution notification might take a few days to show up here.
Thanks for supporting your Union High School Class of 1980 Reunion.